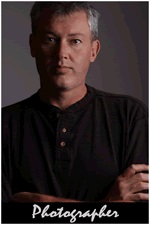 Photographer Jason Dozier
was born and raised in central Indiana, and has a passion for traveling throughout the Hoosier state photographing the many different aspects of small town Indiana. He also feels blessed to have the time and ability to travel throughout the country, adding to his collection of galleries featuring city skylines and nature landscapes.
Jason Dozier offers Commercial and Residential Real Estate photography services for Indianapolis and the midwest region. Agents and home sellers are encouraged to call for rates or to set up a real estate photography location shoot.
Prints and digital downloads are available of all photographs on the DozierGraphic website. Simply use the PayPal drop-down menu on the right-side of gallery pages, or at the bottom of the gallery on smaller tablets and phones. Discounts are available for the purchase of multiple images.
jason@doziergraphic.com
---
Use the form below to contact Photographer Jason Dozier.